ACUPUNCTURE
Restores health and relieves pain naturally
Validated by millennia of Chinese clinical expertise,
and modern research
SHIATSU THERAPY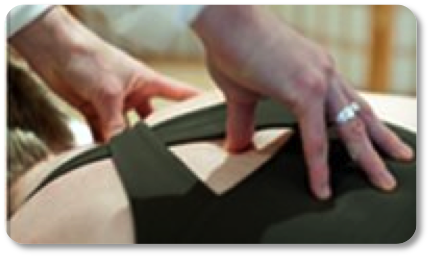 Stimulates your innate
healing powers
Gentle and deep
"Acupuncture without
needles"
TAI-CHI
For balance, concentration,
stress, and vitality
Gentle exercises adaptable
to all fitness levels


WORKPLACE PROGRAMS
Reduce stress, increase efficiency
Workshops, Lunch & Learn, Tai-Chi, Shiatsu, ask us!
Patricia Béretta, PhD, R.Ac., offers Acupuncture, Shiatsu therapy, as well as Tai-Chi programs in Kitchener-Waterloo, Ontario. Her approach is gentle, natural, holistic, and effective.

She treats people with pain and challenging health issues requiring holistic care. She understands Biomedical sciences (PhD), and is a skilled Shiatsu therapist and a Registered Acupuncturist. Patricia's passion is to help alleviate challenging health issues that are otherwise not well addressed.
With her additional training in Japanese Acupuncture (Kiiko Matsumoto's style), she finds acu-points manually first, and tests their effectiveness before inserting needles. This ensures, right away, that the right points are selected, and that they effectively induce a positive change in the person's body & brain.
Patricia thrives to involve her patients and her students in their pathway to recovery & health maintenance, with sensible self-care advice, as well as  easy Tai-Chi and QiGong exercises. She promotes lifestyle changes that are suitable to each person's condition, and realistic given our busy modern lifestyle.
WEEKLY TAI-CHI & QIGONG CLASSES:
"Daily Tai-Chi and 15 Minutes to Health"

- WINTER 2018 SESSION -
Monday 12:15pm in Waterloo, Jan-March
Monday 5:45pm in Kitchener, Feb-March
Tuesday 5:45pm in Waterloo, Feb-March
TAI-CHI for PAIN REDUCTION
and WELLNESS!
Coming soon... stay tuned!
A new and very exciting

program for people
experiencing chronic pain.

Don't Miss our WORKSHOPS:

FULL  WINTER  LIVING:
Learn how to feel good with QiGong and TCM when others may have the winter blues!

Winter is a great time to relax and cocoon by the fireplace. Learn slow movements & relaxation practices to enhance your everyday life, discover a wealth of useful info, to feel good in the winter: diet, meditations, mindset and lifestyle, according to thousands of years of Chinese medicine.
- The "Full Autumn Living" workshop was full -
Don't wait to register!

A special workshop in Waterloo

Sat.  February 24th, 2018
1pm to 2:30pm